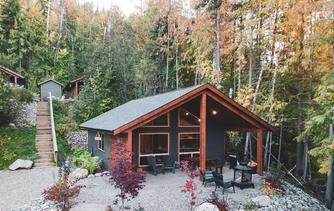 White Lake Cabins
Owner/Manager: ​
Phone: 250.572.5575 Office: 250.835.4629
Email:cabins@weddingsonwhitelake.com
Address: 3911 Settle Rd, Sorrento BC, V0E 2W1
​About this Business:Four rental cabins in the beautiful Shuswap on a hidden gem of a lake. Stay here to relax, unwind, unplug, and reconnect with yourself again. White Lake Cabins also offers wedding packages, planning and a unique ceremony space.